We have 3 styles of marquee available to hire, these are Capri , Pagoda and Clearspan. These marquees are available in a variety of sizes and there are several differences between the marquee systems.
Capri marquees need to be secured by staking directly into the ground which requires the event area to be grass rather than a hard surface such as paving slabs, tarmac or concrete. We are sometimes able to work around a patio, for example, by lifting paving slabs or staking down the side or decking/paving slabs but this is all covered within the site visit. Capri tents are also a stand-alone structure, therefore cannot be attached to the side of a property. However, the beauty of the capri marquee, if you have the outdoor space to facilitate, is their contemporary design plus the ability to join multiple together to cater for your event no matter the size.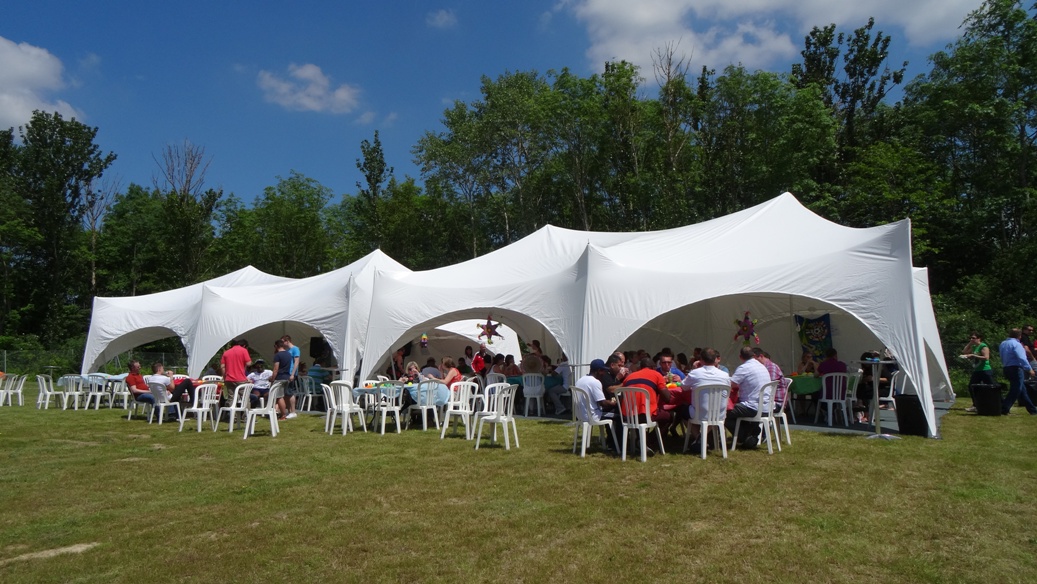 Clearspan marquees on the other hand can be fitted directly on to the side of a property, for example, leading straight from your patio straight into the marquee. Also, unlike the capri system, we are able to set up clearspan tents on hard surfaces such as patios, tarmac, decking etc. Due to the straight edges, plus no internal poles, Clearspan marquees are able to hold more guests than Capris of the same size.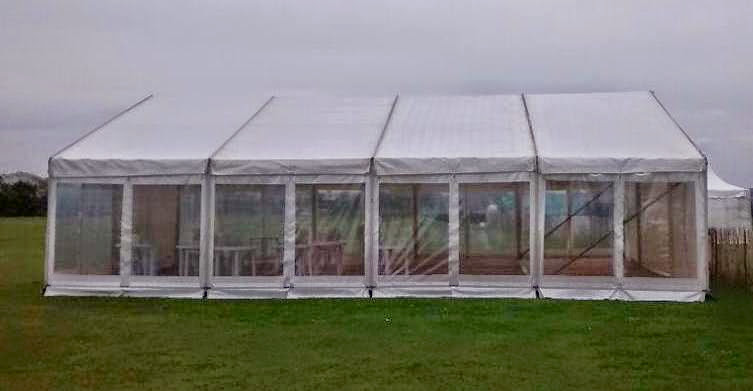 Pagoda marquees or Chinese hat marquees as they are otherwise known are our smallest marquees at 4m x 4m and can be used in several ways. Some customers like to use them as a centre point for a garden party for catering, under cover seating or to provide a sheltered area for music equipment. Other people use this style of marquee as a welcome marquee to join to our Clearspan marquees for the entrance to a larger event such as a wedding. Another use is an extension the size of the kitchen or dining room for mainly indoor parties, as pagodas can be fitted directly on to the side of a property.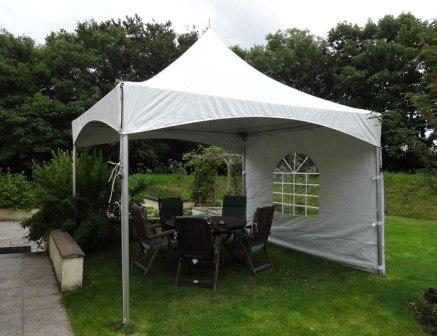 We have several sizes available in all our marquee systems and most of them can be joined together so we are happy to make recommendations on the most appropriate marquee for you based on your party size and requirements.
We specialise in marquee and equipment hire across Bedfordshire, Buckinghamshire, Cambridgeshire, Hertfordshire, Northamptonshire and Rutland.
If you would like to discuss your requirements and find out which marquee would best suit your event, please don't hesitate to contact us on 07718 266 014